Email me your story to WilliamGMcCrayiii@gmail.com now! Follow me on Facebook William G. McCray III and ObnoxiousTelevision.com with William G. McCray III on Twitter @WilliamGMcCray, Instagram @SirWilliamGMcCrayIII, Periscope @SirWilliamGMcCrayIII, YouTube @WilliamMcCray to watch my live viedos and to keep up on the latest!!! CashApp $SirWilliamGMcCrayIII
Everything Is Going Down, But The Word Of God meets Drug Dealers And Killers Strike Again……A residential life employee at Southern Connecticut State University and Church Of Our Lord Jesus Christ (COOLJC) national youth leader was placed on administrative leave after being charged with sexual assault, after an incident involving another staff member, officials said Thursday.
An email sent to the SCSU community by university President Joe Bertolino Thursday morning provided minimal details, but confirmed the charges.
"I write to inform you that one of our employees in residence life was arraigned May 1 on misdemeanor charges of fourth-degree sexual assault and second-degree unlawful restraint, following an earlier complaint by another staff member," the email said.
Bertolino goes on to say the employee who was charged was placed on administrative leave "while a Title IX investigation continues."
The Hartford Courant identified the employee as Mark Parrott, assistant director of residential life at SCSU.
Court records for Parrott show the charges stemmed from an incident on April 4 and that he was arrested by SCSU police on April 18 and charged with two counts of second-degree unlawful restraint and two counts of fourth-degree sexual assault. He was released from custody on a promise to appear, court records indicated.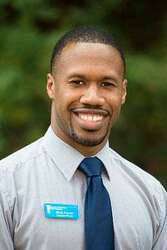 Parrott is next expected in court on May 22 at 10 a.m. in New Haven, when he'll enter a plea for the charges. Parrott's lawyer told the Courant his client intends to plead not guilty.
In the email, Bertolino thanked staff at university police, human resources, Office of Diversity and Equity, victim advocacy, violence presentation and support center for their "prompt response" after the victim reported the incident.
He also reinforced that "sexual harassment and sexual violence are not acceptable behaviors in our community and are violations of the law, University policies and the Student Code of Conduct." He encouraged the SCSU community to visit inside.southernct.edu/sexual-misconduct to see how the "university provides education and support services to survivors and holds perpetrators accountable"
Bertolino concluded his email by assuring the SCSU community that the health and safety of all the members of the community is most important.
"Let us continue to ensure that all of our interactions with colleagues and students are conducted with dignity, respect, kindness, compassion and civility," the final line of the email reads.
The SCSU website description for Parrott said an employee in his official position "supervises the upper-class residence hall communities, coordinates the educational and student development missions of the department, and assists with the selection, training and development of paraprofessional staff members."
Obnoxious Media is waiting on details of what actually happened as a result of his court date and why no action was ever taken by the church.
Developing……